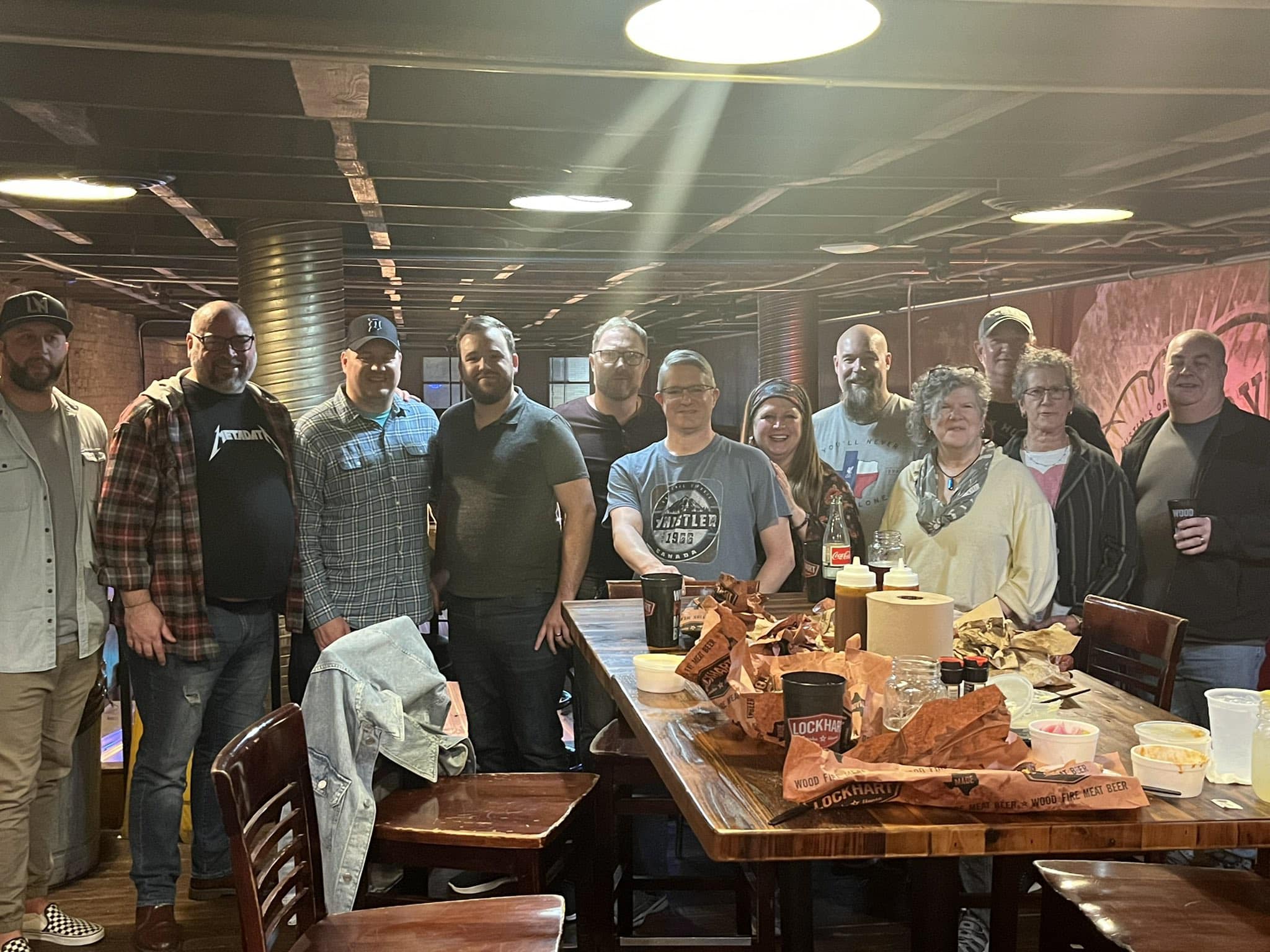 State of Search has been one of my favorite conferences for years. With a bunch of familiar and new voices in the SEO industry, attendees always learn so much. This year's digital marketing conference has been especially fruitful. I came away with pages and pages of notes that are important for any SEO to know.
Why Live-Streaming Matters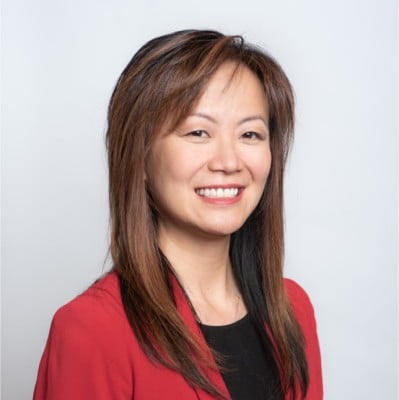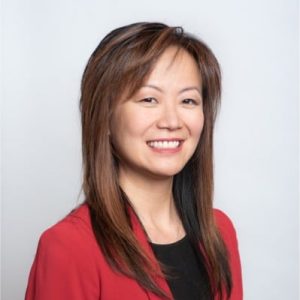 Speaker: 
Fanny Dunagan
Works at: PathLynks, LLC
Contact: LinkedIn
Live-streaming is not in my wheel house. In fact, it's not something I'm particularly interested in. However, Fanny helped me understand how important live-streaming video can be in your marketing mix.
Below are some of the key points that Fanny made that I think everyone should consider when looking to round out your marketing program.
Live stream videos get 27% longer view times than recorded videos.
Live streams can be the gift that keeps on giving, because they can be edited into smaller clips for other marketing promotions.
Streaming platforms like Streamyard & Riverside can push streams to other live streaming platforms like YouTube, Instagram, Twitch, and more.
Streaming platforms provide analytics which can help identify where users are most active.
Using N-Grams to Understand How Google Might Interpret Your Site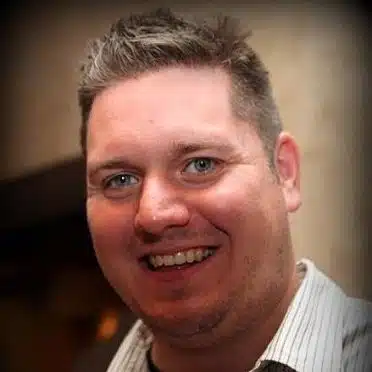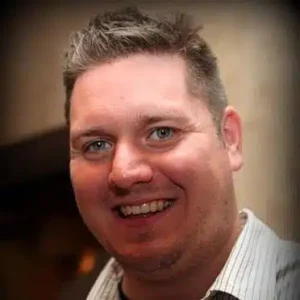 Speaker: 
Ryan Jones
Works at: Razorfish
Free Tools: SEO Data Viz
Ryan has an interesting background, being a former programer turned SEO. This provides him with a unique superpower where if he wants a tool for SEO, he can just build one for himself.
However, what separates Ryan from other people is that he puts his tools out there for free. Not all heroes wear capes.
In Ryan's talk, he talked a lot about data visualization and how he uses n-grams to visualize how search engines might interpret content on the page.
For those un familiar, n-grams are an interesting concept for breaking down a long-tail keyword into sections:
Unigrams
Bigrams
Trigrams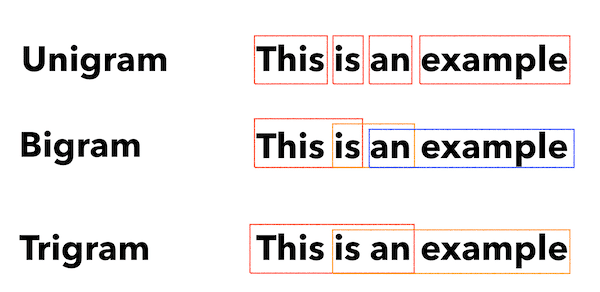 Many SEOs (including myself) have relied on standard word clouds to see how Google might interpret content on a site. However, that isn't really how Google works. Looking at n-grams instead of individual keywords can help us see more long-tail keywords and more contextual information.
I scraped the Wikipedia entry for N-Grams and used Ryan's n-gram tool to generate a visualization, focusing on tri-grams.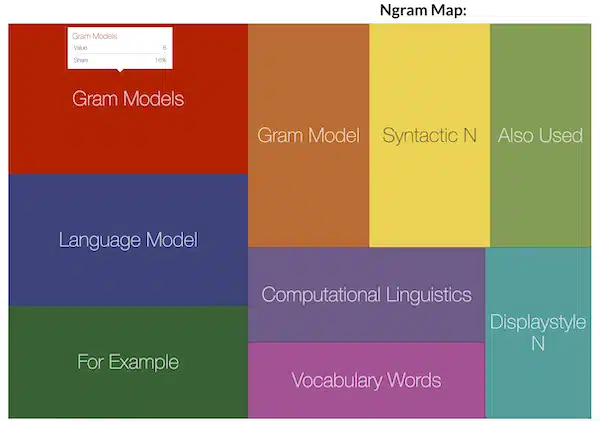 Ryan was able to take this a huge step further and use tools like Gephi.org to help string together entities on the page. I'm going to experiment with that tool and may write another article about that later.
Advanced Screaming Frog Hacks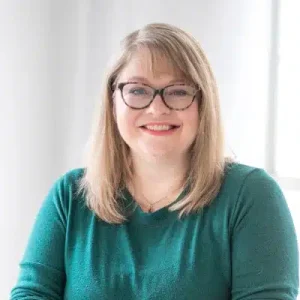 Speaker: 
Ruth Burr Reedy
Works at: UpBuild, LLC
Contact: www.upbuild.io
Ruth is an awesome technical SEO & data analytics pro. She's personally helped my agency and myself navigate some of the changes with GA4. However, this year at State of Search she shared some amazing Screaming Frog tips, with help from her co-worker James McNulty, who has also spoken at State of Search in the past.
Here are some of the Screaming Frog tips that really stood out to me. Quick note, this includes a lot of regex. It's a good idea to test this free tool to make sure your regex is working, because it can be fickle from website to website.
Find Pages Missing Tracking
It's really odd that Screaming Frog hasn't added an alert yet (currently October 2022) that notifies you of pages missing tracking tags. Ruth's team added a custom search rule to their default configurations that scan for this.

Extract Questions From Forums
I'm a big fan of looking at forums to betting understand my target audience. Sometimes when keyword research doesn't yield helpful results, forums can be a strategy saver. James and Ruth found an awesome regex script to crawl forums to extract all questions.
Please note that when you are scraping forums, you'll want to configure your include and exclude rules to ensure that you're only crawling relevant forum topics to your needs.
The exact regex we'll be using is actually a combination of Xpath and Regex. You'll want to replace 'when' with your question words.
//*[text() [starts-with (translate (.,'ABCDEFGHIJKLMNOPQRSTUVWXYZ','abcdefghijklmnopqrstuvwxyz'), 'when')]]
Uncovering Indexing Issues
This one comes with a big warning and disclaimer. Google does not like it when you scrape their index. They have special APIs and rules around this for rank trackers. However, if you suspect sections of your website may have indexing issues, you can use screaming frog to run a bulk check.
How this works is you run screaming frog in list mode so that you are only looking at a smaller set of pages. Screaming frog then uses Xpaths to look at cache date in Google's index. Note that the xpath changes often so you'll need to update this frequently.
In the screenshot above, notice that we have the URL https://webcache.googleusercontent.com/search?q=cache: followed by my website. This is how we're going to generate the snapshot date. You will use a concatenate formula in Google Sheets or Excel to create your crawl list.
Next, we'll need to get the latest xpath from the page. You can do this by right clicking on the date, which opens the inspect tool. Then right click on the HTML and copy the xpath.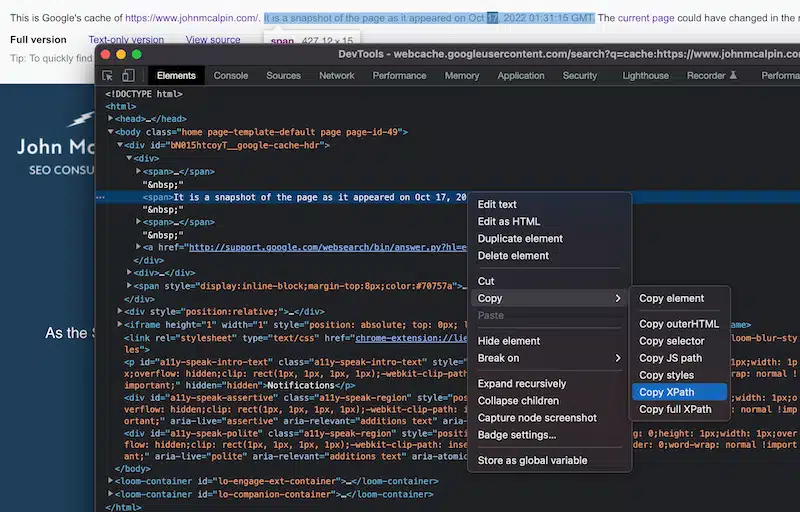 The final xpath you put in screaming frog may look something like this.
//*[@id="bN015htcoyT__google-cache-hdr"]/div[1]/span[2]

Considerations for GA4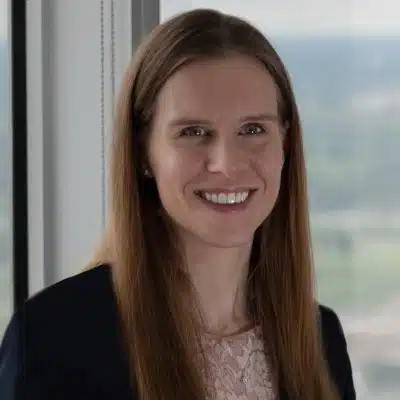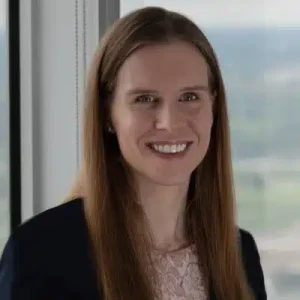 Speaker: 
Julie (Wagner) Jones
Works at: Baylor Scott & White Health
Contact: LinkedIn
Just like the majority of the digital marketing community, I'm not a fan of GA4, even being stubbornly against it. However, leave it to my long-time industry friend Julie to show me all the cool things GA4 has to offer and get me excited about it.
I never thought I'd actually say that I'm a fan of some of the things GA4 has to offer. Don't get me wrong, there are plenty of things still wrong with it, and Julie addressed those right off the bat. But some of the features are very powerful for marketing.
I'm going to be sharing some cropped pictures I took of Julie's slides, so please forgive the low quality here.
Behavior Flow is Now Path Exploration
I used the behavior flow all the time in Universal Analytics (GA3) to help clients understand how their users navigate their site. However, you really couldn't connect it to events. With the new path exploration replacement, you can even start backwards.
For example, let's say we want to look at everyone who submitted a form and find out where they came into the site and the paths in between. We can filter the end even to be a form submission and see the steps in between.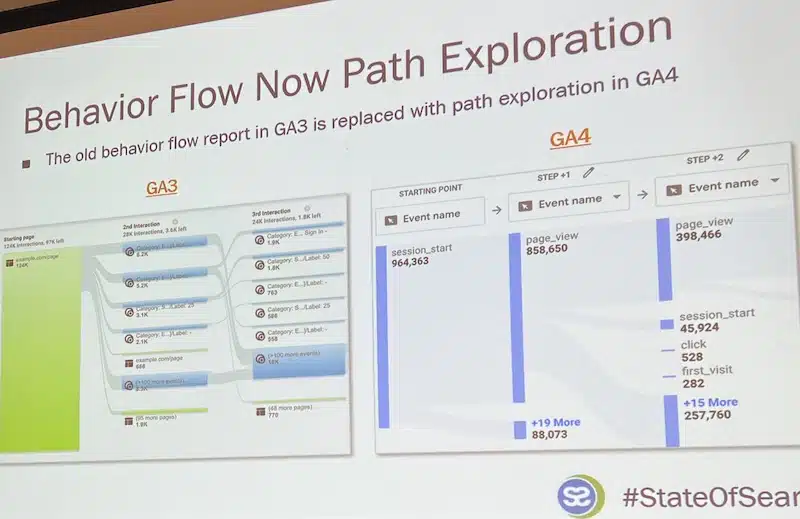 Funnels in GA4 Are Pretty Cool
Funnel reporting takes a little tweaking to view want you need, but it can be very powerful to visualize drop-off pages.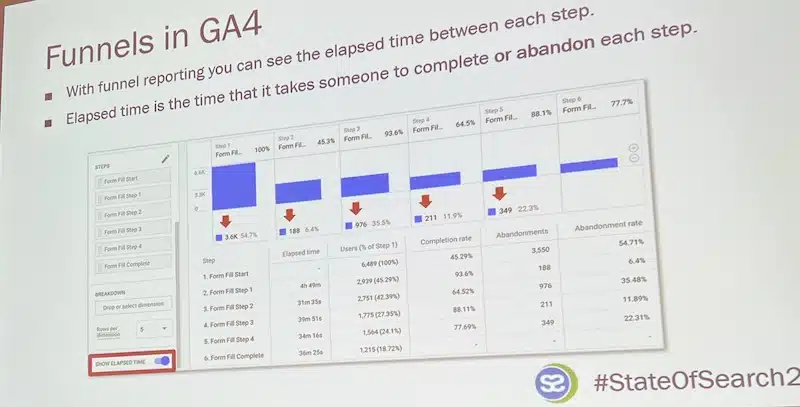 Audiences & Segments Are Easier in GA4
Creating audience and segments are way easier in GA4 and not just used for paid anymore. In GA4, you can create super custom audiences. For example, lets say you have a site that's half B2C and half B2B. You can segment your audience by sections of the site easily and let it run. Please note, that this is not retroactive.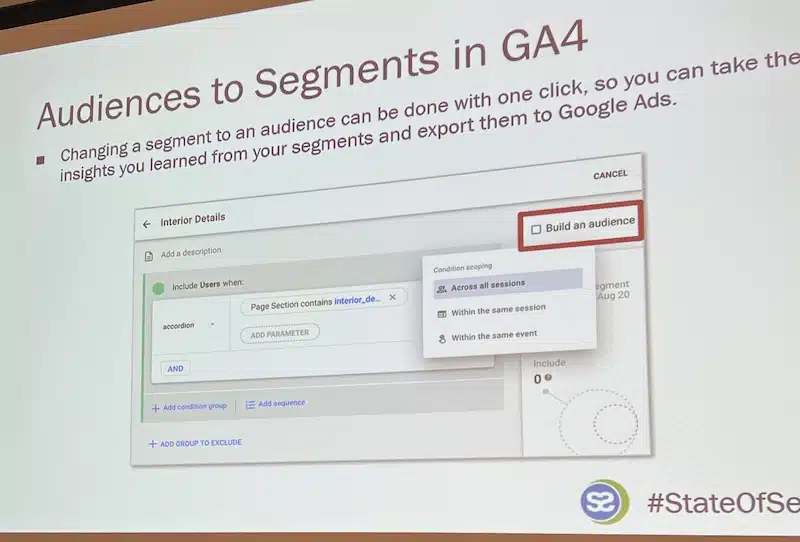 Segment Overlaps Are Way Cool
If you have a diverse user base, segment overlaps can really help with your message targeting. This allows you to see audiences that may be interested in similar content. In this example Julie shared, she created audiences based off click events on a real estate site. She wanted to see people that were interested in various details of a real estate property. This overlap allowed her to see which details are most interesting to their audiences.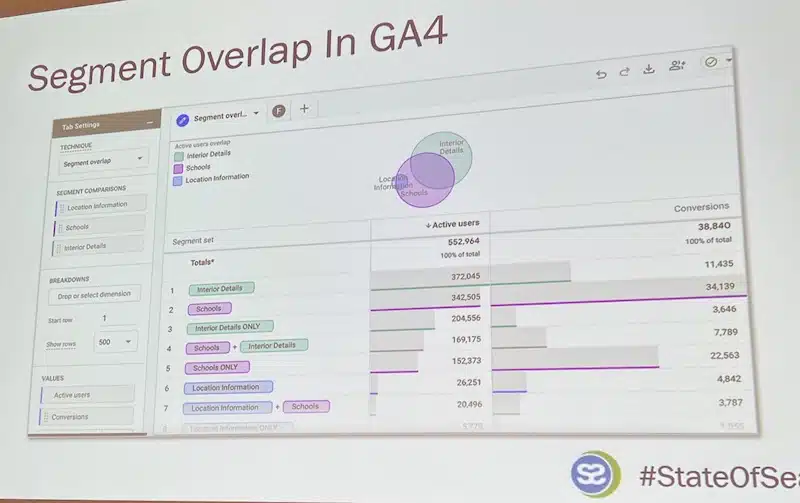 Content Strategy, How Ads Affect UX, & More Gems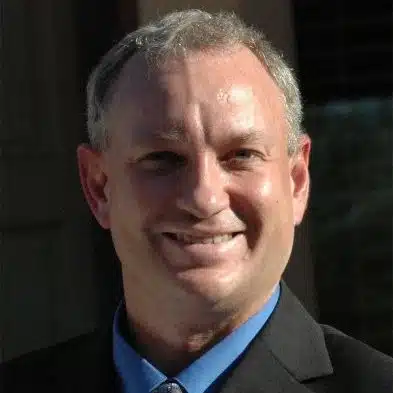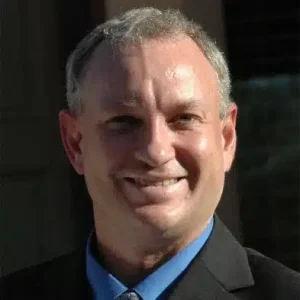 Casey has found a niche that desperately needs his help. His company, Media Wyse focuses on helping the online recipe industry with website audits, content strategy, and more!
At State of Search 2022, Casey drops tip after tip for heavy content producers like recipe sites. However, even if you're not a recipe site, I promise these tips can apply to you too.
We all know word count isn't a ranking factor, but Casey shared my favorite example of this concept. Go ahead and search in Google, "Is it Christmas?" and click on the first result.
When removing content from your website, using a status 410 is usually better than a status 404. This something I've often preached, but it bares repeating.
After pruning your content, don't forget to run a global broken link check on your site. You never know what internal links may still be pointing to those pages you removed.
Despite comments from Google, small-scale but controlled studies have some that the expired domain tactic still works. The key is to purchase and redirect an expired domain that's closely related to your site.
Google loves when dates are listed visibly on articles, and guess what? Users love dated content too! How else will they know how updated the content is?
The SEO industry has been preaching for websites to stop having intrusive interstitials (pop-ups). However Casey clarified that it's okay only on exit of a page. This does NOT mean delayed ads, stop doing those.
If your website runs ads, never go with their recommend number of ads on your site. Go less. Less ads often equals more traffic.
Google & AI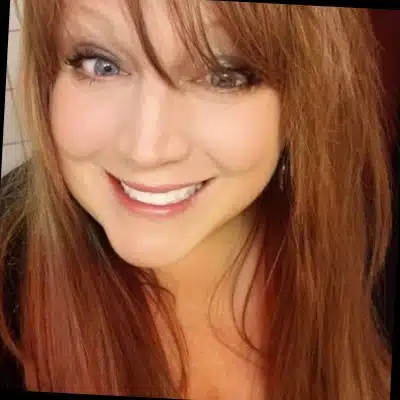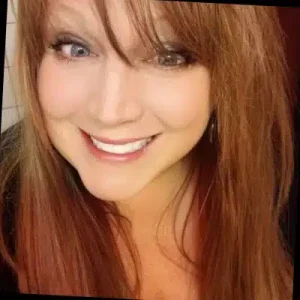 Speaker:
 Kristine Schachinger
Works at: Sites Without Walls (Owner/Founder)
Contact: LinkedIn
Kristine is a long time industry friend and one of my go-tos for advice. She specializes in penalty & algorithm update recoveries, so she's seen it all.
Very few people truly understand Google's algorithm and much as Kristine, and she's known for having very dense presentations with rich information. Here are some of the awesome tidbits that Kristine shared at State of Search 2022.
Myth: AI is approaching human intelligence. Kristine explained that AI is an umbrella term and we're often referring to machine learning. Machine learning needs context in order to produce something, while humans can generate original thoughts without it.
There are three places Google applies machine learning in the organic search engine.

Pre-scoring, language models
Ad hoc post-scoring, rank brain, neural matching
Live ranking factors, helpful content update

Bert isn't actually used for rankings. Bert is typically in the pre-scoring phase of ranking websites.
People often think Rank Brain is used more often than it is, but it's really only used for unknown queries where results may be harder to find. If Rank Brain is used, that means Google's confused. This is where entities come into play and help Google better understand content, so they can provide better results for unknown queries.
The helpful content update is an extension from every previous major algorithm update. It's part of Google's mission to provide better more trustworthy results.
If a site was hit by the helpful content update, it may take 2-3 months after the content is fixed for rankings to return.
« Back to All WordPress Tricks